New Clinic
We are excited to welcome you to our new location:
1 Kirkwood Place, Edinburgh EH7 5TG
When you book your appointment, you will be given a code to enter the building to enjoy our beautiful new waiting room!
Crisp wintry days are really beautiful here in Edinburgh. We are blessed with easy access to Arthur's Seat from the clinic - a great place to take a warming stroll before or after your treatment. For some, the shorter, darker days can mean a drop in energy and low moods. We recommend looking into the benefits of supplementing with vitamin D and aiming to get outdoors in the brightest part of the day whenever possible.
If this is not enough to lift your mood, you might want to consider a boost with a treatment - both Acupuncture and Reflexology offer a great way to balance the endocrine/hormone system. Feelings of relaxation and wellbeing are reported by our patients after their sessions....
Warm winter wishes,
Sue and Paul
"In life, as in music...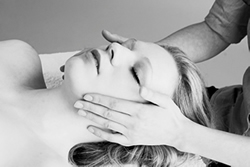 ...the rests are as important as the notes."
APPOINTMENTS
We are happy to chat to you if you are unsure which of our treatments might suit you best. Give Sue a call for advice on:
077 468 900 48
When you arrive for your appointment, please enter the code you were given when you booked your appointment and simply take a seat in the waiting room. Your practitioner will find you there at your allocated appointment time.
Community Clinic
Paul is enjoying the social and community spirit at the Acupuncture Community Clinic here on Thursday afternoons! This is an opportunity for all to receive Traditional Chinese Acupuncture with one of most highly qualified practitioners in Edinburgh. The Acupuncture Community Clinic gives you and your family and friends a more affordable option - please click the link below to learn more:
www.tnhc.biz/Community Clinic.htm
~Please always mention the 'Community Clinic' when booking, or your slot will be booked and charged at the normal Acupuncture session rate - thank you!