Step into Spring
A little splash of sunshine makes a big difference to us all. It's lovely to get out and breathe in the fresh spring air. When we look around and see nature bursting out from hibernation into a wealth of colour, we are reminded how this time of year is often a time of change and transition for us all.
Changes in the body are happening all the time. Mostly this happens smoothly and joyfully - but occassionally change can be painful. For example, when we have been less active through the winter months and then launch into more active, outdoor activities like gardening or hiking - sometimes our soft tissues can struggle to keep up!
Observing these patterns can help us to support our tissues to transition more smoothly. We welcome you to support your body to flow into movement with a little more ease - give us a call if you feel some guidance/support through Acupuncture, Bodywork or Reflexology would be useful for you.
Sue and Paul
PS Please note the price for Bodywork and Reflexology treatments is now £50 per appointment. This is the first increase for these treatments since 2013!
"In life, as in music...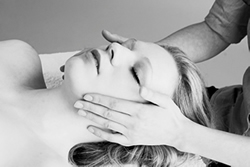 ...the rests are as important as the notes."
APPOINTMENTS
We are always happy to chat to you if you are unsure which of our treatments might suit you best. Give Sue a call for advice on:
077 468 900 48
When you arrive for your appointment, simply take a seat in the waiting room and your practitioner will find you there at your allocated appointment time.
Community Clinic
Paul is enjoying the social and community spirit at the Acupuncture Community Clinic here on Thursday afternoons! This is an opportunity for all to receive Traditional Chinese Acupuncture with one of most highly qualified practitioners in Edinburgh. The Acupuncture Community Clinic gives you and your family and friends a more affordable option - please click the link below to learn more:
www.tnhc.biz/Community Clinic.htm
~Please always mention the 'Community Clinic' when booking, or your slot will be booked and charged at the normal Acupuncture session rate - thank you!